Explore Breckenridge Ski & Snowboard School
Set your adventure in motion.
Whether you're carving groomers or chasing the steeps, make the mountain yours. Conquer new terrain, go further with an instructor, get the best of Breck.
Take on the terrain you've been dreaming of
Get the best of Breck
From gaining confidence to chasing the steeps, find the level that's right for you and start exploring Breck's five peaks.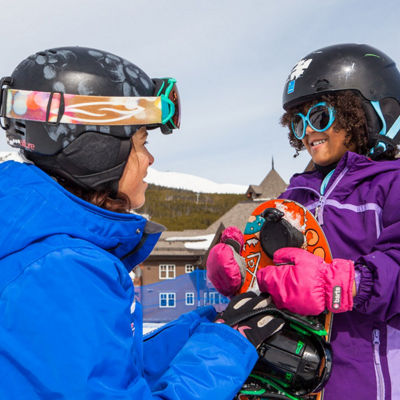 Build Skills & Confidence
Learning to ski or snowboard means more than just getting into a new sport. It means exploring the outdoors, gaining confidence and developing skills that follow you through the rest of your life.
Beginner lessons focus on:
Introducing edge; direction change
Introducing turning
Mastering green terrain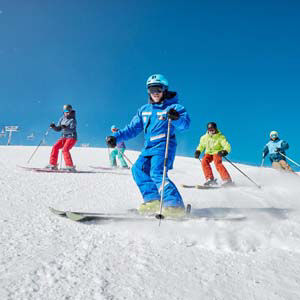 Make the mountain yours
Set the bar a couple thousand feet higher. Bumps, powder, steeps?
Advanced lessons focus on:
Developing versatility
Mastering black terrain (and beyond)
Exploring the full mountain
Refining technique
THERE'S MORE MOUNTAIN TO DISCOVER
At Breck it's not just a class, it's an experience. No matter your level, you'll find that even a little time with an instructor will help you enjoy the sport and your time at Breck even more. Make the most of your next vacation: Choose a lesson. Find your instructor. Make the Mountain Yours.