For all summer activities and guest services information please visit our epic discovery page.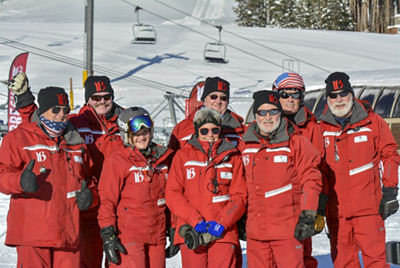 We're Here to Help!
Got a question? Need directions or suggestions? Just locate one of our Guest Service team members in their red uniforms with the information "i" insignia on their back. Our Guest Services department is trained and knowledgeable in all things about the mountain and could probably give you some tips about town too!
Guest Services Hours
Guest services representatives will be available to help 30 minutes before the lifts start turning until 30 minutes after the lifts stop for the day
Guest Services Locations
Peak 8
Base area near5-Chair
Top of the Super Connect lift near the Vista Haus
Lost & Found counter located inside Ski Hill Grill
Peak 9
Base area of Peak 9 near the Quicksilver lift
Top of the Quicksilver lift
Peak 7
Top of the Independence Chair
Services Available
Information
Ask us anything! We can supply you with information about the mountain, lifts, snow conditions, where to go, ski school, dining, directions, tips for skiing at altitude, where to get passes or tickets or even your love life! Wait, not that last one.
Ski Check
Forget lugging your ski equipment back to your lodging! We have overnight and lunch ski check locations at the base of Peak 8 at the Guest Service and Ski Check building, Beaver Run and the bottom of the Quicksilver SuperChair. Price is $15 for overnight ski check.
Lost & Found
You can turn in any lost item to a guest services member. We also operate the Lost & Found window in Ski Hill grill for the retrieval of lost items. If you have lost something and it hasn't been found yet, please use the form located a little lower on this page.
Nursing Mothers
Please call 970-453-5000 if you need accommodations during your visit at Breck.
Lost & Found
Oh no! Misplace a personal item? We're happy to help with the search.
Please complete the appropriate form below and we'll get to work right away on finding your item. Additionally, our Mountain and Hospitality Guest Services teams are here to help trying to locate lost items and can be reached at the numbers below.
Guest Service Phone Numbers: