Summer activities at breck
At Breck, the mountains, the town, and the people inspires everyone to live bigger.
Summer 2021
Epic discovery season dates
*ALL LIFTS AND THE GONDOLA ARE NOW CLOSED. WE WILL REOPEN ON NOV. 12 FOR WINTER OPERATIONS*
Friday, June 18 through Sunday, Sept. 12
Open daily through Monday, Sept. 6
Open Friday through Sunday, Sept. 10-12
Epic Discovery Hours: 10am – 5pm (activity ticket sales close at 4 pm)
BreckConnect Gondola Hours: 9:30 am – 6 pm (last upload at 4:45 pm)
The Breck Flyer Zipline is not operating for Summer 2021.
Opening on Friday, June 18, the Peak 8 Basecamp offers signature and family-friendly summer activities, located at the base of Peak 8 and easily accessed by the free BreckConnect Gondola from town.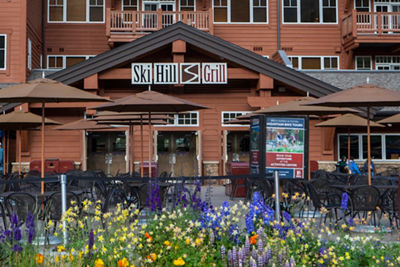 Summer Dining
Ski Hill Grill
Lunch offered from 10:30am - 3:30pm
Grab & Go Pre-Packaged Menu Offerings
SHG building open for restrooms and shelter from 9:30am – 4:30pm
Vista Haus
No food & beverage services available
Restroom and shelter access only 9:30am – 3:30pm
Sevens Restaurant and Lobby Bar
All-Day menu offered from 11:00am - 9:00pm
Grab & Go Pre-Packaged Menu Offerings
https://www.exploretock.com/breckenridgesevens/