FIVE PEAKS. ALL THE FEELS.
As you first make your way into town, it's impossible to miss Breck's massive Five Peaks cutting into the skyline. Part of the Rocky Mountain's Ten Mile Range, Breck is comprised of Peaks 6, 7, 8, 9 and 10, spanning from North to South (Fun Fact: The northern-most peak in the Ten Mile Range starts with Peak 1 in Frisco and spans through the ski resort to the southern-most peak, Quandary, which is one of Colorado's famous 14ers). In winter, Breck's Five Peaks are home to more than 180 trails for skiing and riding, plus a whole bunch of take-your-breath-away above-treeline terrain in our high alpine that offer views for days.
Our Five Peaks each offer their own style and personality, and together create endless opportunities to explore and discover new terrain and new adventures across nearly 3,000 acres.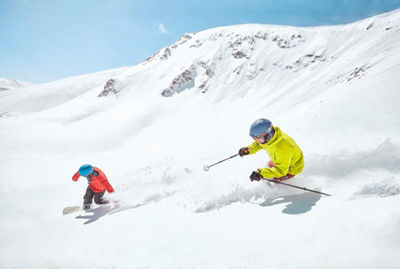 Peak 6: The Sensory Experience
Dreamy, high alpine bliss! Peak 6 is the gateway to the high alpine at Breck. In 2013, Breck's signature Five Peaks experience came to life with the opening of Peak 6 - one of the most notable terrain expansions at any ski area in the last decade! There is no base area here, so you have to work your way over from Peak 7, but we promise you won't be disappointed once you get there. Peak 6 is where advanced-intermediates can get their first taste of high alpine bliss (literally, there is a run called Bliss) and where experts can take on heart-pounding, no-fall-zones in the Six Senses. Above treeline? We've got that! Hike-to terrain? We've got that, too! Great tree skiing? You guessed it! We've got it! We don't like to play favorites with our peaks, but Peak 6 definitely holds a special place in our hearts (shhh, don't tell Peaks 7, 8, 9 and 10).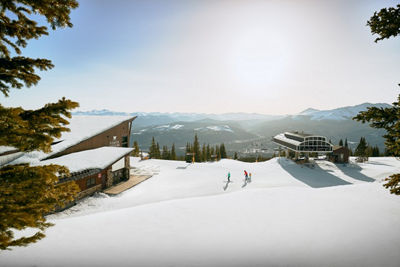 Peak 7: The Smooth Operator
Roll up to our smallest base area and cruise right on to the slopes! Sure, there are amenities here if you need lift tickets, rentals or a break to refuel during the ski day, but Peak 7 is our more low-key base area and a great place to get your day started on snow if you're ready to get up and go. Peak 7 is the easy rider that keeps the good times rolling but also likes to jam out. It's an intermediate's paradise up front and a high alpine party in the back. Below treeline, say hello to perfect corduroy and wide rolling trails for cruising serviced by the Independence and Freedom SuperChairs. Take it up a notch and above treeline with the Tbar and Imperial Express though, and you'll find Peak 7 heaven in the high alpine, with steep and expansive bowl skiing. Up there, the short hikes are well-worth the snowy rewards. Pro Tip: Starting at Peak 7 is also the fastest way to get over to Peak 6.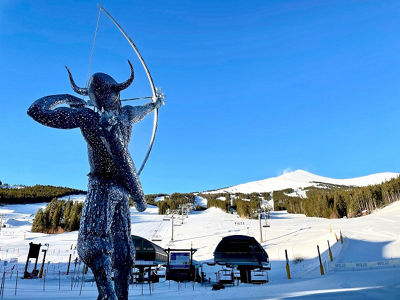 Peak 8: The Heartbeat
The life of the party and hub of all the action - whether you're starting small, going big or going huge (either way, you definitely won't want to go home!). Our flagship base area and the central artery of the mountain, here you'll find our newest resort facilities including our lift ticket and season pass office, Ski and Ride School headquarters, and Breck Sports Rental and Retail. Peak 8 offers something for everyone, from beginners to experts, from groomers to high alpine bowl skiing, and everything in between. Do a little snow dance for Ullr at the base and then get the goods at the top of our most prominent and iconic peak by taking a ride on the Imperial Express. Where else in the world can you ski from the highest chairlift in North America and directly into town for après? If your answer was 'nowhere', you would be correct!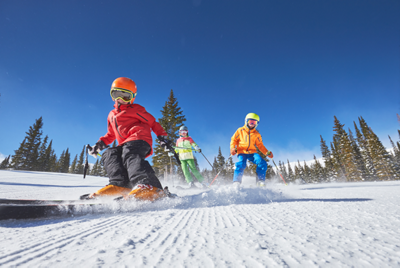 Peak 9: The Fresh Start
Start fresh, refresh and progress with mellow learning areas and beginner slopes at the bottom, and wide intermediate terrain at the top. Peak 9 is one of the best places to learn to ski and ride and also happens to be the closest base area to downtown Breck, and literally just a hop, skip and a jump from Breck's Main Street. Home to two small base areas, the Village and Beaver Run, both offer lift tickets, Ski & Ride School and rental facilities. The lower half of Peak 9 offers mellow learning terrain and family-friendly zones, while the upper half offers wide-open intermediate terrain that fosters progression. Peak 9 also has some of the most chairlifts of any peak on the mountain, providing a ton of options to hit the trails and easy access to Peaks 8 and 10. Start and end your day right in town on Peak 9.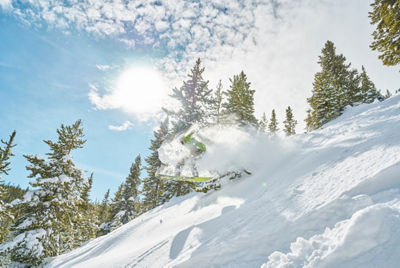 Peak 10: The Wild Child
Edgy, daring, and just a tad rebellious, Peak 10 is where you can turn it up to 11. Accessed by the 6-passenger Falcon SuperChair, Peak 10 is a hub of advanced terrain and one of the most lap-able peaks on the mountain to stack up your vert! Head straight down the middle and under the lift line for smooth, steep groomers that will have you cruising at altitude. Or, venture over to the northside or southside of Peak 10 where you'll find natural and rugged terrain, including rock outcroppings, glades, massive bumps and moguls. Don't worry though, after your legs are burning, kick back and relax at Ten Mile Station for a bite to eat or a cheers for earning the burn.
Breck's High Alpine Terrain
Above Treeline: The Story of Breck's High Alpine
When you drive into Breckenridge you can't miss the the sight of the High Alpine terrain towering above both mountain and town. Towering above the treeline this terrain invites seasoned adventurers to challenge themselves and new skiers and riders to aspire to tackle something higher. Learn about the founding, exploration, expansion, control, and feeling of riding the Breck's High Alpine terrain in our all new 6 part documentary!
Every person arrives at Breck in the midst of their own story. Whether to chase exhilaration, or simply seek within, we invite you to author your next adventure in the High Alpine. Because in truth, the High Alpine is the center of gravity that draws us all in, and a constant reminder to anyone who gazes upward that there's always more to discover. Should you journey beyond the tree line and above the clouds, Breck's 5 stunning peaks are your gateway to unparalleled views and a thrilling experience proof that you're part of something bigger. So for all who are called to write their mountain story here, we invite you to make the High Alpine your next chapter.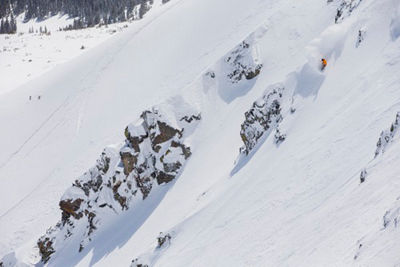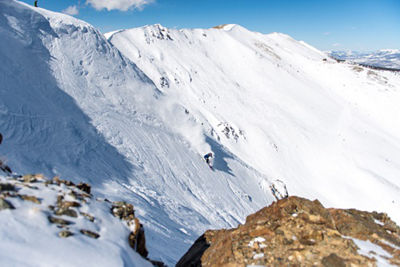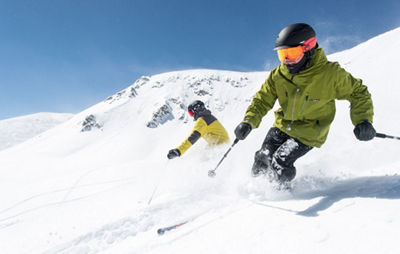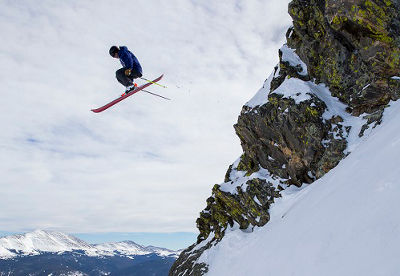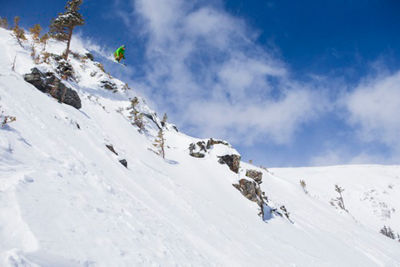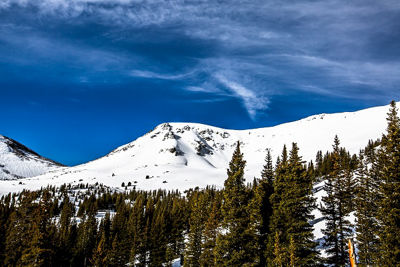 Awaken your Sixth Sense
Peak 6 is the latest of addition to Breck'sHigh Alpine arsenal. Lift access was completed to this area in 2013 and has allowed freedom seekers access to amazing wide open runs and also a set of chutes deemed, "the Six Senses".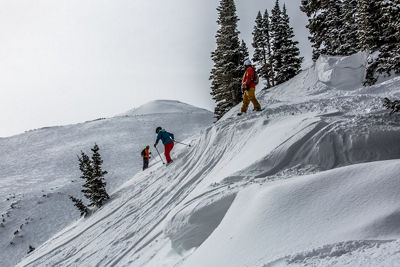 Welcome to Whale's Tail
Peak 7 is home to the large cornice, Whale's Tail which connects peaks 8 & 7. A mixed bag of terrain, you can find sustained steep pitches, rock drops and wind buffed powder fields in the area above tree line on this peak.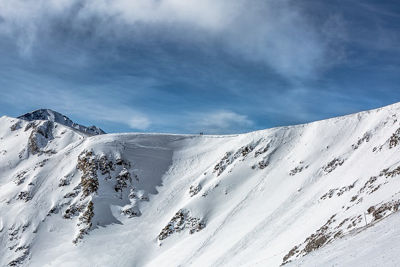 The Highest Chairlift in North America
Welcome to Peak 8, the heart of Breck and home to the Imperial Chair. Sitting at 12,840 that Imperial chair gives you access to Imperial Bowl and the Lake Chutes. This area was the proving ground for skiing pioneers at Breck, and you can prove yourself here too.