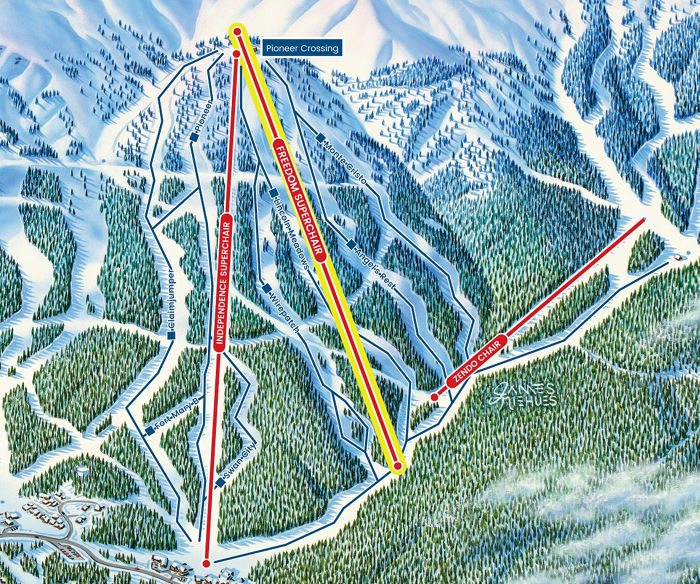 It's not every year a ski resort gets a brand-new chairlift!
Ahead of the resort's 60th anniversary season in 2021, a brand-new chair created a classic pair on Peak 7 - Freedom and Independence. The Freedom SuperChair was built during the summer of 2021, and the new high-speed quad officially made its debut in December 2021. Running alongside the existing Independence SuperChair, the new Freedom SuperChair provides guests the opportunity to experience the wide-open and rolling terrain of Peak 7 in a whole new way, and carve their own path down and across Breck's expansive peaks.
Located on the north side of Peak 7, the lift offers additional access to the popular peak and is a game-changer for the interconnected, peak-to-peak experience at the resort, connecting skiers and riders between Peaks 6, 7 and 8.