Breck Beyond
Rise up this season and discover a new resort experience. At Breck we take elevation seriously and we're not just talking about having the highest lift in North America. We are upgrading everything from slopeside accommodations to snowmaking. Escape the ordinary, and experience the extraordinary mountain town mecca that is Breck.
Go beyond the Breck you've known.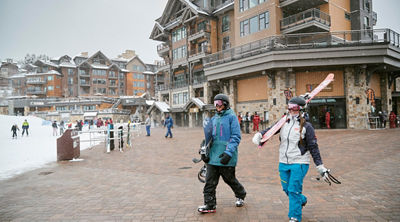 We are elevating the resort experience to new levels. Find all your skier/rider services centralized to one location, so you can drop off the kids at Ski School, get your lift tickets, rent your equipment, and hit the slopes in one swift motion. As easy as 1...2...Ski!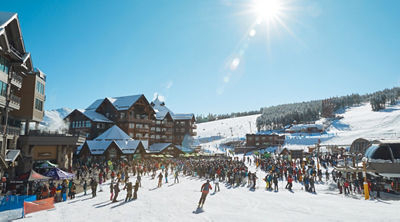 The base area at Peak 8 looks a little different than previous years - well, actually a lot different. Our refreshed base area holds a new hotel, expanded patio, new ski school facility, new ice rink, drop off locations and more.
Check out Gravity Haus
Gravity Haus is the Social Haus for the Modern Adventurer. A ski-in/ ski-out newly renovated property located at the Base of Peak 9, Gravity Haus is your adventure escape. Alongside offering backcountry trips and excursions into renowned landscapes, they activate a community of like-minded outdoor enthusiasts year-round with insider access to local programming and social gatherings.
---
Learn More

Learn More
Let the rally cry ring as we set our sights on new horizons and transform the resort experience. We're summoning Ullr earlier than ever, unveiling a revitalized base area at Peak 8, Breck Base Camp, turning our snowmaking up to eleven, and pumping the energy all the way through Spring Finale.
Go back to school in a whole different way, at our new Ski and Ride School facilities. With lessons for students young and old, and every ability, learn from our very best so you can tackle all that Breck has to offer. With seamless access via the gondola or new drop off location, getting to class on time is a breeze