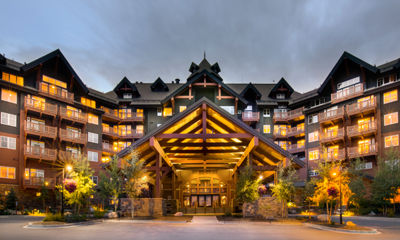 Breckenridge Ski Resort now offers an exclusive opportunity for guests staying in official resort lodging properties to access the mountain one hour before opening to the general public on select days.
The "First Tracks" program gives preferred lodging guests access to load the QuickSilver SuperChair from 7:30AM - 7:45AM. Once they've loaded that lift, they can ski/ride trails accessed from the Mercury SuperChair until the rest of the mountain opens. To participate in First Tracks, connect with the front desk agent of your lodging property.
2017/18 First Tracks dates:
Dec 15, 2017
Dec 22, 2017
Dec 29, 2017
Jan 5, 2018
Jan 12, 2018
Jan 19, 2018
Jan 26, 2018
Feb 2, 2018
Feb 9,2018
Feb 16, 2018
Feb 23, 2018
Feb 30, 2018
Mar 2, 2018
Mar 9, 2018
Mar 16, 2018
Mar 30, 2018
No special lodging package purchase is required, but participants must be guests of an official Breck lodging property (Mountain Thunder Lodge, One Ski Hill Place, Crystal Peak Lodge, The DoubleTree by Hilton Breckenridge, The Village Hotel and The Village at Breckenridge) at the times the weekly events occur. Guests must also have a valid Breck lift ticket or season pass.
ALL First Tracks participants need to be intermediate level skiers or above.
The First Tracks program will start at either the Quicksilver SuperChair or Colorado SuperChair and guests will ski and ride to the Mercury SuperChair, offering access to intermediate terrain. No green runs are accessible, so skiers and riders must be intermediate level or above.
*Please note – First Tracks is only available to guests who book one of our properties directly through Breckenridge Ski Resort. Any guest that books through a third party will not be granted early access to the mountain*
* Please note - Weather could potentially cancel the program. Weather will be monitored 24 hours in advance for adverse conditions. If the forecast is calling for frigid temperatures (below 0 degrees F), we will cancel First Tracks for your safety. The front desks will be notified. Please check with them in advance if you have questions or concerns.