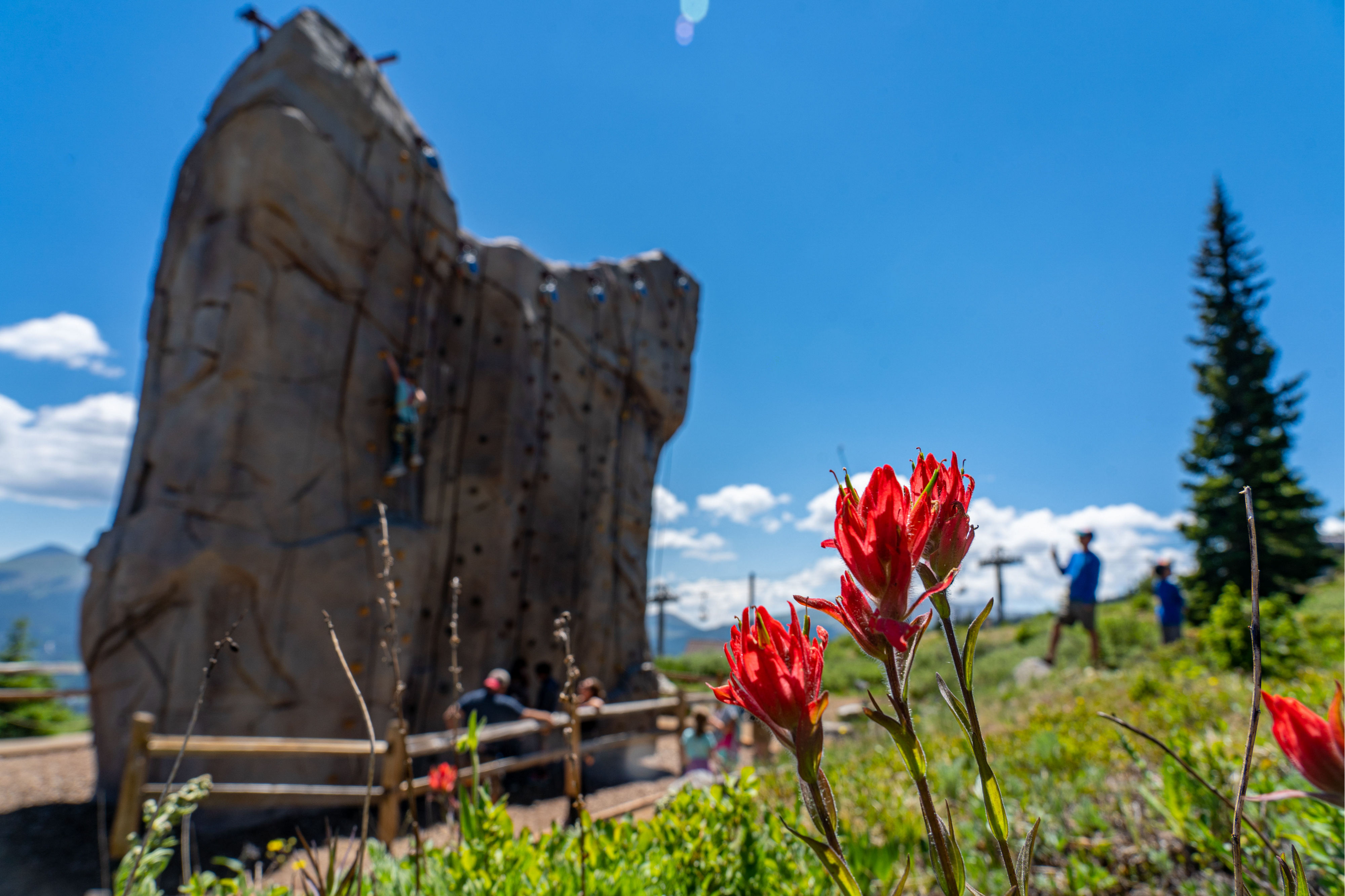 Up High and Feeling Fly
The best way to explore the high alpine in the summertime is with an Alpine Camp Pass, which offers you unlimited, all-day access to all our Alpine Camp Epic Discovery activities. This includes your scenic ride on the Colorado SuperChair that accesses Alpine Camp, plus full-day access to the Gold Summit Climbing and Alpineer Challenger Course.
Kick it up a notch further and challenge yourself on our Gold Summit Climbing Wall. This massive, 40-foot-tall feature offers 16 distinct routes that will challenge all ability levels, whether you're just getting your foot holds or you're a climbing wall pro. And, just next door, find another high alpine adventure activity with our Alpineer Challenge Course. Harness up and test your balance and agility as you make your way through a variety of elevated, natural features including swinging logs, ropes, cargo nets and bridges.
Remember: you need to be wearing close-toed shoes for these activities! Visit our ticket office for more information and to purchase!