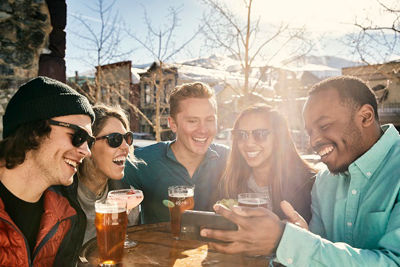 Living Big in Breck
Living big means dreaming big and giving your independent spirit the freedom it craves. At Breck, you'll discover a mountain community that's fueled by a passion for life and people who unhesitatingly share their stoke with anyone they meet—whether it's standing at 12,998 feet, partying at Ullr Fest or strolling Breck's historic downtown.
Here, we've got a name for that phenomenon: it's called the Breck Effect, and when you finally feel it, there's no limits to what you'll find.
Did you know you can ski Breckenridge starting at $109? With flexible options and savings of up to 50% off lift ticket prices, the Epic Day Pass is the value you didn't know you were looking for. FROM ONE DAY TO EVERY DAY. Find the pass that fits your winter.
See the Breck Effect in Action