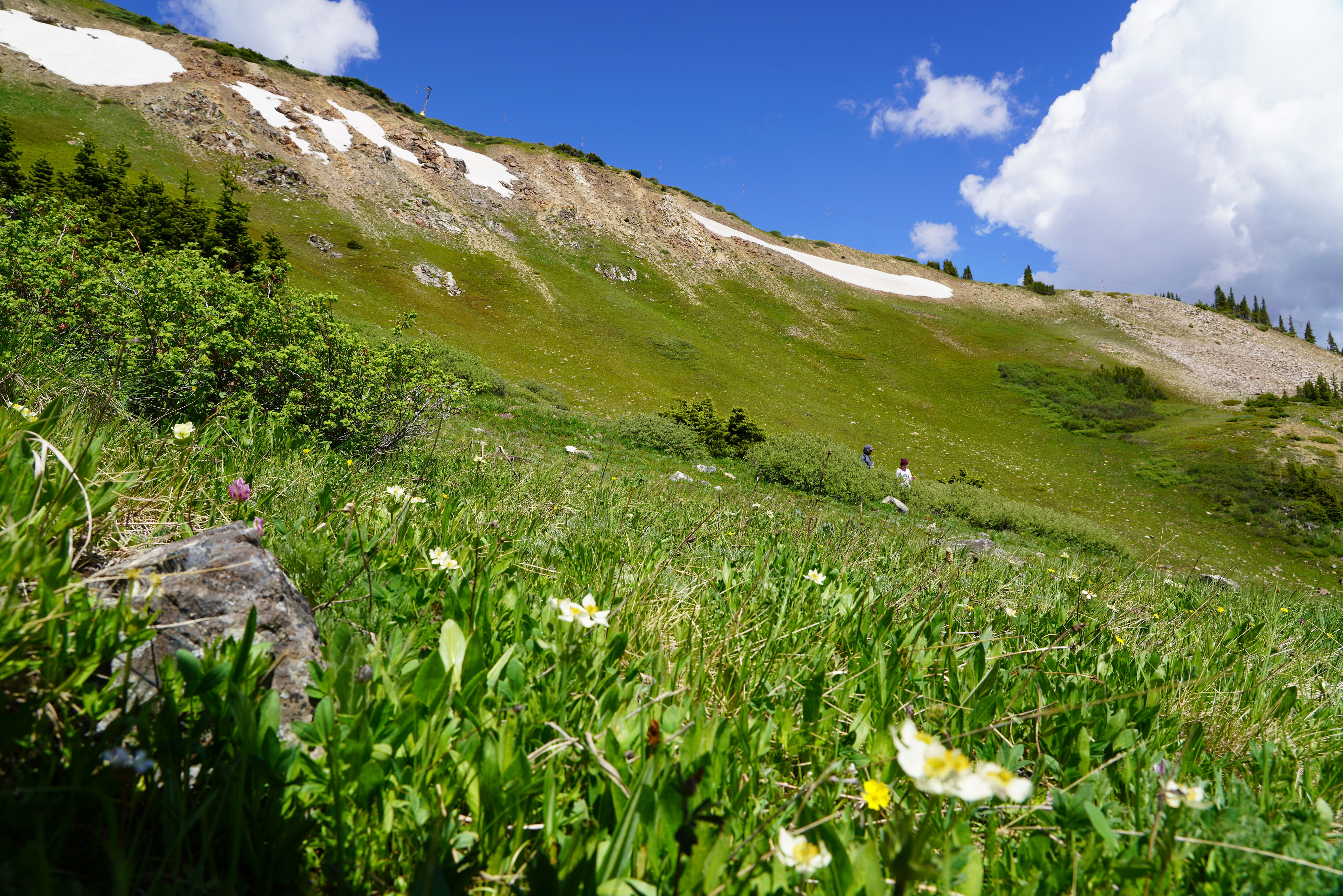 Sustainable Summer: The New Hot Girl Summer
What's cooler than being cool? *Ice Cold* -- no. Being environmentally conscious.
At Breck, it's easy to lean into Sustainable Summer with public transit options and an incredibly walkable town. You can always use the Breck FreeRide, a no-cost bus system that takes you all around town, but our personal favorite mode of transit is the simple summertime stroll. Get out there and enjoy the alpine breeze! Plus, with over 200 shops and restaurants anchored around Main Street, Breck has plenty of sights to see when you ditch the car and get your steps in.
One of the best (and most fun) ways to dive headfirst into Sustainable Summer is by riding the free BreckConnect Gondola. Located in the center of town, you can easily hop on to get up to Peak 8, the hub of the resort's Epic Discovery summer activities, or take a scenic ride just to enjoy a bird's eye view of the Cucumber Gulch Wildlife Preserve. The BreckConnect Gondola is open daily beginning Friday, June 30 through Labor Day from 9:30 am to 5:30 pm, with the last upload taking place at 5 pm.
Hanging out on Peak 8? You may just be sitting on some trash (that's a good thing, we promise). When you recycle snack wrappers at one of our TerraCycle stations, the waste can be made into new, usable things like Adirondack chairs and picnic tables in the base area. And when you're ready to get moovin' and goovin' again, remember these Sustainable Summer tips:
Leave no trace:

Take only photos and leave only footprints. Some trails do not have trash cans along the way, so make sure to keep all your trash with you until you return to town and can dispose of it properly.

Stay on the trail:

Whether on wheels or on foot, make sure to stay on the path and avoid taking short cuts to ensure little disturbance to our beautiful woods.

Do not disturb:

Wildlife may appear cute, but make sure to give them plenty of space.

You're

in their territory, so please be respectful and kind. Do not feed wildlife as it could be dangerous for both you and the animals

Do Your Homework:

Before hitting the trail, u

se websites like alltrails.com and trails.colorado.gov to know before you go,

like

if dogs or bikes are allowed on

certain

trails

.

Don't Forget to Accessorize:

T

he best accessory

to

any adventure is a reusable water bottle

.

And you can keep accessorizing because h

ere in Breck, we have a plastic bag ban, so make sure

you

'

r

e

prepped with a tote (

they're

much cuter than a plastic bag anyway

).

Pop by the Welcome Center in town for a uniquely Breck reusable bag!